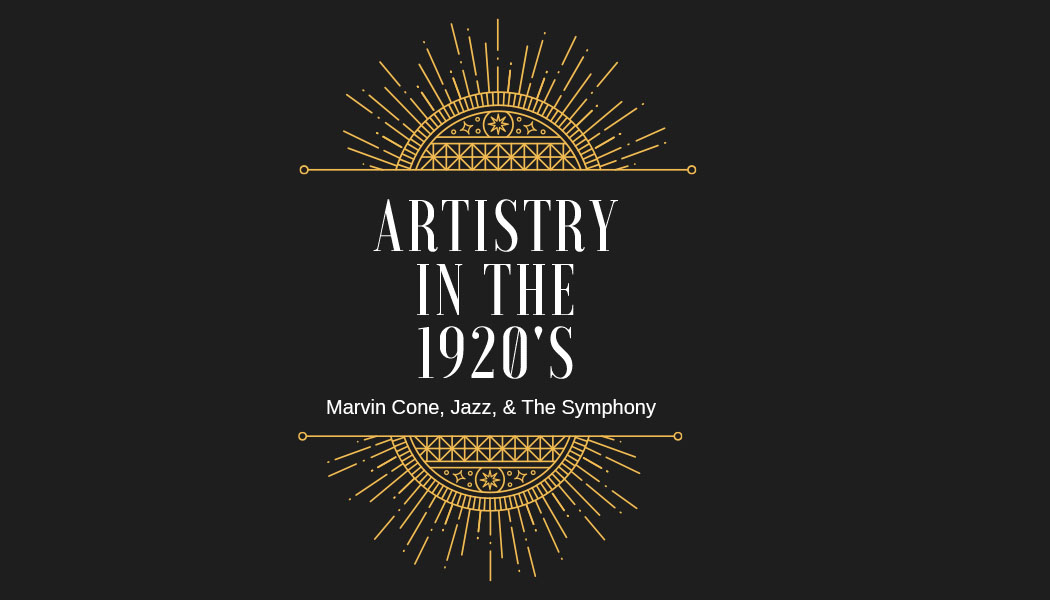 ARTISTRY IN THE 20's: Marvin Cone, Jazz and the Symphony
In the midst of the roar of the 20's, artistry blossomed in Cedar Rapids.
Coe College was the hub where Marvin Cone, fresh from his French studies, established his early style while a professor there. And our local symphony, now almost 100, was enthusiastically launched by Coe Professor Joseph Kitchin. All across the country, adolescent jazz stirred our hearts and soul.
ARTISTRY IN THE 1920's features speakers, Sean Ulmer, Director, Cedar Rapids Museum of Art; Orchestra Iowa's Maestro, Tim Hankewich; and local historian, Mark Stoffer Hunter.
And enjoy the stirring sounds of the Vivian Shanley Trio!

Join us for a jazz-filled, summer celebration of creativity with wine, food and friends.
August 3, 2022 5 p.m. to 7 p.m.
At the Cedar Rapids Museum of Art
Tickets: $75 per person
Buy tickets now at the CRMA Store or with a check via mail to Marvin Cone Art Club c/o CRMA 410 3rd Ave. S.E., Cedar Rapids, IA 52401 or BUY ONLINE beginning July 1.
Presented by the Marvin Cone Art Club
In support of the Cedar Rapids Museum of Art
Special thanks to our sponsors: Focal Point Interiors and Acme Electric