A visit to the Grant Wood Studio allows you to step inside one of his greatest creations.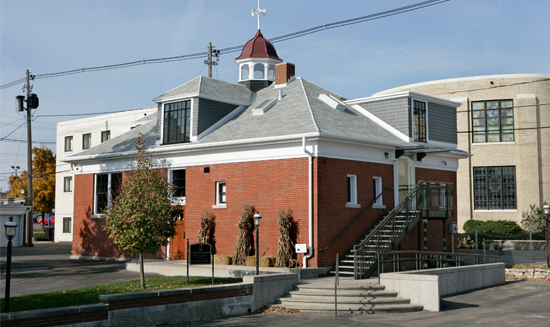 Grant Wood's home and studio is located at 5 Turner Alley. Grant Wood (1891-1942) was a prominent member of the Regionalist movement. He lived and worked in this studio from 1924 to 1935. His most famous painting, American Gothic, was painted in this studio in 1930.
The Grant Wood Studio is owned and operated by the Cedar Rapids Museum of Art and is a member of Historic Artists' Homes and Studios, a program of the National Trust for Historic Preservation.
Admission is free during regular Studio hours thanks to a grant from the Esther and Robert Armstrong Charitable Trust. The Studio is located at 810 Second Avenue SE near downtown Cedar Rapids. A free parking lot is available for Studio visitors. Please note that while the Armstrong visitor Center (ground floor) is handicapped accessible, the Studio on the second floor is not.
Grant Wood Studio Hours: Open from noon until 4:00 pm on Saturdays and Sundays with docent-guided tours from April 10, 2021-December, 2021.